The mission and vision of Women in CSIG is to inspire, engage, encourage, and empower the female researchers, faculties and young engineers in CSIG so as to form a vibrant community of CSIG women and men innovating the world of tomorrow.
The Forum of Women in CSIG held in ICIG2019 will targeting the emerging technology discussion in image and graphics area as well as the leadership, entrepreneurship, career life planning experience sharing.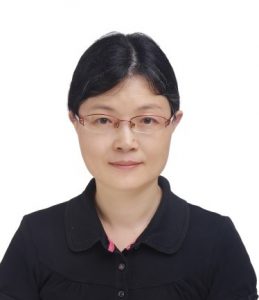 Title:Stereo Image Quality assessment Based on Perception and Statistical Model
Abstract: Stereoscopic image quality assessment (SIQA) plays a vital role in the application of 3D image and people's QoE. This talk introducesthree objective SIQA models which is more consistent with the subjective opinions. Firstlyintroduces a full-reference (FR) SIQA metric by simulating binocular visual properties, which the objective quality scores are consistent with the subjective MOS scores.Secondly gives a reduce-reference (RR) SIQA using natural scene statistics (NSS) and structural degradation which combines NSS-based features with HVS-based features. It has the advantages of excellent performance, few reference information, low complexity and strong portability. Lastlyintroduces a blind SIQA model without the information of reference image using jointly statistics of binocular rivalry and orientation tuned responses.This metric achieves good performance and robustness, and also solves the problem of SIQA metric without the reference information of 3D image.
Biography:Dr. Ping An is a professor and the vice dean of the School of Communication and Information Engineering, Shanghai University, China. She is also an executive director of the Shanghai Image & Graphics Association. Ping An received the B.E. and M.E. degreesfrom the Hefei University of Technology, China, in 1990 and 1993, respectively, and Ph.D. degree from Shanghai University in 2002. In 1993, she joined Shanghai University. Between 2011 and 2012, she was a visiting professor with theCommunication Systems Group, Technical Universityof Berlin, Germany.Her research interests include image and video processing,with a focus on immersive video processing and computer vision.She has finished over fifteenprojects supported by the National Natural Science Foundation of China, theNational Science and Technology Ministry, and the Science and TechnologyCommission of Shanghai Municipality, etc. She won the second prize of the Shanghai MunicipalScience and Technology Progress Award in 2011, the second prize inNatural Science of the Ministry of Education in 2016, and the second prize of Natural Science of China Electronics Society in 2018.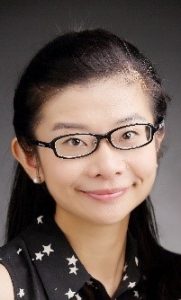 Title: Intelligent VisualEditing
Abstract: In this talk, I will briefly introduce some latest works in "VisualEditing" from my group. I will show how to generate fantastic special-effects for the typography. It is quite challenging due to the model diversities to illustrate varied text effects for different characters. To address this issue, our key idea is to exploit the analytics on the high regularity of the spatial distribution for text effects to guide the synthesis process.
Biography:Jiaying Liu is currently an Associate Professor with the Institute of Computer Science and Technology, Peking University. She received the Ph.D. degree (Hons.) in computer science from Peking University, Beijing China, 2010. She has authored over 100 technical articles in refereed journals and proceedings, and holds 34 granted patents. Her current research interests include multimedia signal processing, compression, and computer vision.
Dr. Liu is a Senior Member of IEEE, CSIG and CCF. She was a Visiting Scholar with the University of Southern California, Los Angeles, from 2007 to 2008. She was a Visiting Researcher with the Microsoft Research Asia in 2015 supported by the Star Track Young Faculties Award. She has served as a member of Multimedia Systems & Applications Technical Committee (MSATC), Visual Signal Processing and Communications Technical Committee (VSPC TC) and Education and Outreach Technical Committee (EOTC) in IEEE Circuits and Systems Society, a member of the Image, Video, and Multimedia (IVM) Technical Committee in APSIPA. She has also served as the Technical Program Chair of IEEE VCIP-2019/ACM ICMR-2021, the Publicity Chair of IEEE ICIP-2019/VCIP-2018/MIPR 2020, the Grand Challenge Chair of IEEE ICME-2019, and the Area Chair of ICCV-2019. She was the APSIPA Distinguished Lecturer (2016-2017).
In addition, Dr. Liu also devotes herself to teaching. She has run MOOC Programming Courses via Coursera/edX/ChineseMOOCs, which have been enrolled by more than 60 thousand students. She is also the organizer of the first Chinese MOOC Specialization in Computer Science. She is the youngest recipient of Peking University Outstanding Teaching Award.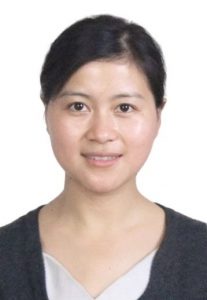 Title: Reversible Data Hiding in JPEG Images, Dr. Zhaoxia Yin
Abstract:Reversible data hiding (RDH) is one special type of information hiding, by which the host signal as well as the embedded data can be both restored from the marked signal losslessly. Beside media annotation and integrity authentication, recently some scholars begin to apply RDH in many other fields innovatively, eg. Reversible Adversarial Example and Reversible Image Processing. More and more papers on increasingly wide-spread subjects in the field of RDH research have been published these days. In this report, the various RDH algorithms and researches will be mentioned and RDH into the most used image compressed domain, JPEG, will be addressed in detail. The history of JPEG RDH technical developments, the current state of the arts, and the possible future researches will be presented and discussed. It is expected that the JPEG RDH technology and its applications in the real word will continue to move ahead.
Biography: Zhaoxia Yin received her B.Sc., M.E. & Ph.D. from Anhui University in 2005, 2010 and 2014 respectively. She is a senior member of CSIG and member of CSIG Digital Media Forensics and Security Professional Committee. She is also a IEEE/ACM/CCF member and served CCF YOCSEF Hefei as an Associate Chair of the academic committee from 2016-2017. Currently she works as an Associate Professor and a Doctoral Tutor in School of Computer Science and Technology at Anhui University. She is also the Principal Investigator of two NSFC Projects. Her primary research focus including Data Hiding, Privacy & Security of  Multimedia  & Machine Learning.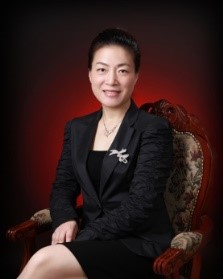 Title:Discovering Latent Discriminative Patterns for Multi-Mode Event Representation
Abstract: Representation of videos is essential since it conveys an understanding of video content and enables many higher level tasks to be tackled efficiently. However, it is challenging to propose a rational representation for complex event videos, as most video information is either noisy or redundant. We propose a compact event representation method that can concisely describe the inner modes of events. We deem that an optimal event representation scheme should reflect the long-term and high-level visual semantics (visual topics) of events, so different from previous frame-level video semantics representation methods and concept-based video representation methods, we investigate the problem from the perspective of segment-level video representations. We then present three appealing properties of segment-level visual semantics. Based on the observation, we propose different algorithms that rely on a novel deep-visual-word-based video encoding method to discover latent discriminative patterns of events. Finally, our multi-mode event representation is obtained by concatenating the discovered patterns as inner modes. We adopt our event representation for representative event parts mining, which can highlight the visual topics of events and remarkably prune the raw videos. We validate our event representation method based on complex event detection task.
Biography: Dr. Yao Hongxun, a professor of Harbin Institute of Technology, one of the principal of artificial intelligence in the school of Computer Science & Technoolgy, a recipient of the Ministry of Education Fund for "the New Century Excellent Talent" in China in 2005, and won the honor title of "enjoy special government allowances expert" in Heilongjiang Province, China. Prof. Yao has mainly researched on computer vision intelligence, multimedia data analysis and understanding, information retrieval, video monitoring, pattern recognition, ect. She has been the executive director of China Society of Image and Graphics, and the deputy director of Publication Committee of CSIG since 2016, ACM SIGMM BEIJING Chapter core member, and member of multimedia committee of China computer society since 2010. Prof. Yao had been the Technical Program Chair of the international conference ACM ICIMCS2010 and the Co-Chair of the international conference ACII2005, and the leading guest editor of special issues for IEEE TCSVT, TMM. She has published more than 200 papers and achieved one Best Paper Award from ICIMCS 2016. She has undertaken several projects (Normal and key program) from National Natural Science Foundation, industrial Funds and international co-operative projects etc. She has won 1 First Prize and 1 Second Prize of Provincial Natural Science and Technology Award, 1 Third Prize of the National Defense Science and Technology Award, and 2 First Prizes of Provincial Science and Technology Award for Universities. She has published 6 books and owns 15 national invention patents. She also won 1 Second Prize and 1 Third Prize of Provincial Teaching Achievement Award.